How to Prepare for Library Book Sales
By Joe Waynick
Library book sales are one of the best sources for buying used books at incredibly low prices and selling them for much higher prices.
In fact, a used book buyer can buy books for 25c to $1 that sell for $5 - $300 or more. Sounds incredible doesn't it? But it's true!
For example, I attend the annual Volunteer Non-profit Service Association (VNSA) friends of the library mega sale each February in Phoenix, Arizona.
The VNSA usually displays over half a million books and up to 3,000 people who sell used books online travel from all over the United Sates to buy them. Yet I manage to take home 300 – 500 books every year worth an average of $15 each, in about four hours.
However, to maximize the number of profitable books you buy at library book sales depends on how well prepared you are for the event.
Properly preparing for a mega sale helps you buy hundreds of books worth thousands of dollars for you to sell online. I even take home a rare book or two.
You can sell used library books online for fantastic profits because most Internet booksellers turn their noses up at them.
However, sticking to titles with an Amazon sales ranking under 50,000 is a great idea to make extra money from overlooked books in a matter of days or weeks. That's how lucrative online bookselling can be!
Don't Be Late!
Your first order of business is to arrive early. Library book sales are normally well-attended by used book buyers, especially the mega sales. Some booksellers camp out overnight. Yikes!
I usually arrive at the VNSA book sale no later than 3am the day of the event. The doors open at 7am so I have to cool my heels until then. Literally. February temperatures in Phoenix that early in the morning drop below 45 degrees.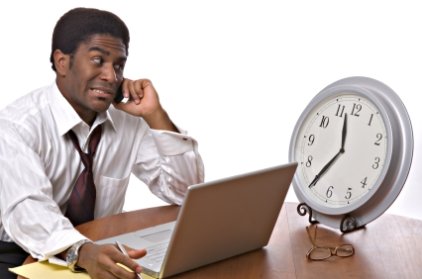 Dress appropriately for the weather. In cooler months and climates, dress warmly, particularly if you show up extra early to the library sale and must wait several hours.
A heavy coat, long pants, and gloves are all good ideas. Bring a thermos with a piping hot drink, a few sandwiches, and your favorite snacks.
For warmer months and climates, wear a loose fitting short sleeve shirt or blouse.
Also wear short pants and comfortable walking shoes.
Women should not wear heels or pumps to library booksales because you'll be on your feet for several hours. There's nothing like sore aching feet to kill the fun when buying new books for resale.
Bring a thermos with your favorite ice cold non-alcoholic beverage. Again, a few sandwiches and snacks come in handy.
Women should not carry a purse either. I've seen many women at library sales struggling to gather books with a purse constantly falling off their shoulders. It's a huge disadvantage.
Instead, use a fanny pack or a small compact bag that straps snugly across your body. A backpack will also do, and it works equally as well for men.
Bring the Right Equipment
Regardless of the weather, bring a comfortable folding chair, and maybe even a blanket to throw across your legs if it's cold.
Also, bring your own sturdy shopping cart to haul your used library books around because most likely the carts provided by the library book sale organizers (if any) will be gone by the time you get in the door. Even if carts are available, you'll save time wrestling with other buyers vying for a cart if you have your own.
You can find an excellent professional quality shopping cart from my bookstore for online sellers by clicking this link: Shopping Cart.
However, experienced book scouters are careful not to overlook those little rolling library book carts that may hold special sales items that have been deeply discounted. They're usually not on the site map.
Often, library book sales will have a map of the floor showing where different categories of books can be found. When the doors open, calmly walk to the area where you want to start buying first.
Of course, don't forget your barcode wireless scanners (with a backup battery) and your rare book list. If you leave those behind it kind of hampers your entire effort.
Take a partner along to make life easier if you can. That way you can focus on pulling the most promising books, and handing them to your partner for scanning. Both of you stay focused and get a lot more done.
When you're done with your library book search, pay for your purchases with a check or credit card. Don't bring cash! The last thing in the world you want to do is accidentally drop your money on the floor and lose it forever. I've seen it happen.

Have Lots of Fun
Above all, relax and enjoy yourself! Library book sales are a fun, profitable way to spend a morning. They're a totally different experience than scouting at your local public library.
You'll get to see more books in one place than you've probably seen your entire life. Families can have a blast figuring out dozens of ways of how kids can make money selling used books.
It's a heck of an experience and there's no reason why you shouldn't savor every moment. Now that you know how to find used books you need to learn where to sell used books as a profitable and enjoyable business.
* * * * *
Return To Top: How to Earn Big Money with Library Book Sales
A free article that shows you how to buy and sell used library books.
Return To: Finding Books: Best Products to Sell Online
Discover the very best products to sell online for maximum profit.
Return to Home Page: Making Money Online Selling Used Books
A FREE step-by-step guide for making money online selling used books part-time or full-time from the ground up.
Would you like to comment on this article?
Has this article been helpful to you and/or your business? Would you like to add a point or two I may have missed?

Use the form below to create your own webpage on this site and share your thoughts about the article. You can even write an entire article of your own! In fact, comments consisting of 300 words or more receive priority consideration.

Blatant commercial messages will not be posted. In addition, SPAM or inappropriate comments or pictures (in my sole opinion) will be ignored.

Nevertheless, a SHORT promo for your business and a link back to your website at the end of your comments are permitted.