Ideas to Make Money Selling
Books Online
By Joe Waynick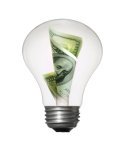 Super charge your bank account with these ideas to make money selling used books online and grow your income fast!
One of the easiest ways you'll ever find to earn extra cash is to become an online bookseller. It doesn't have to take a lot of time or money.
With a minimal amount of effort you can enjoy a steady income stream that will help you reach your financial goals. Here are a few ideas to get you started running your own home-based bookselling business.
The backbone of any home-based business that sells secondhand books online is to find inexpensive inventory that can be sold for a good profit.
To get the ball rolling, you need to locate inventory in order to be in the business of buying and selling books.
Stay ahead of the crowd with these ideas to make money by finding inventory at no cost!
Bulletin Boards
Almost every town and city has community bulletin boards where you can post flyers or index card size ads announcing that you pay cash for books.
Some Internet booksellers go so far as to offer free hauling services to anyone wanting to clean out their library.
The best places to find bulletin boards for your notices are supermarkets and laundry mats. But you can also find them in print shops, accountant's offices, bookstores, and public libraries.
Be direct when you post your notice. In big bold letters exclaim, "SELL YOUR BOOKS FOR CASH!" or "CASH FOR USED BOOKS!" Then give your phone number, nothing else is required.
Newspaper Classifieds
When people have something to sell, it's a safe bet that one of the first places they advertise is in the classified section of the local newspaper.
Don't just look for "books for sale," that's obvious.
You also want to look for yard sales, garage sales, church sales, moving sales, estate sales, and going out of business sales, especially if it's a bookstore that's going out of business.
Bookselling online offers many opportunities to find good inventory. Always call in advance to find out how many books are available.
Pay attention to how sellers are describing books they list in the ad, and listen closely when you talk to them on the phone. You never know when you might hit the jackpot.
I routinely score 100 or more books worth an average of $8 each in just 2-3 hours at clearance sales that bookstores hold just before they shut their doors. Otherwise, those books are often dumped in a landfill. Why shouldn't an online bookseller buy them?
Online Listings
Other ideas to make money are to look online to find ongoing booksales.
The one I use the most is Book Sale Finder listed in the Bookseller Resources area of my website.
On Book Sale Finder you can find used book sales in just about any part of the country.
For example, every weekend there are library sales taking place somewhere. Many of them may be within driving distance of your home. When you visit Book Sale Finder a map of the United States is displayed.
All you do is click on your state and a list of book sales being held in your area over the next twelve months appears. Just choose the ones you wish to attend and have a great time!
Thrift Stores
One of the best places for most profitable online businesses to find inexpensive used books is in Thrift Stores.
Some of the biggest thrift stores like Goodwill and the Salvation Army receive thousands of book donations every day.
They're sorted and the best of them are placed on shelves for purchase by the public.
You can pay as little as 50 cents for Thrift Store books, and as much as $10. However, the average thrift store book is around $3. At that price, you have plenty of margin to make a profit with online bookselling.
Get Creative - And Get Busy!
There are many ways to come up with more ideas to make money with your bookselling business. A lot of them can be found throughout this website and in my book, Internet Bookselling Made Easy! For example, bookselling is one of the best stay-at-home mom jobs that can be found anywhere!
Just remember to constantly look for new opportunities to innovate and do things a little bit differently than your competition, and you'll always have a winning edge.
* * * * *
Return To Top: Ideas to Make Money Selling Books Online
Review this report covering these ideas to make money selling books online to make your income grow fast!
Return to Home Page: Making Money Online Selling Used Books
A FREE step-by-step guide for making money online selling used books part-time or full-time from the ground up.