Books for Booksellers
Professional Resources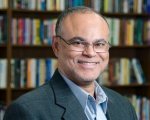 I've been selling books on the Internet since 2006. Below you'll find just about everything I learned while building my business.
Now my secrets can be your secrets when you read my information packed books that guide you toward financial independence.
Internet Bookselling Made Easy!
How to Earn a Living Selling Used Books Online
Low start-up costs and unlimited earning potential make selling books online one of the best opportunities around. This book is a complete, no-nonsense guide to every aspect of the business! In clear, straightforward language, readers are walked through every step in starting and running a flourishing Internet bookselling operation.
Softcover • $23.95
More Info
Advanced Internet Bookselling Techniques
How to Take Your Home-Based Used Book Business to the Next Level
Are you ready to grow your part-time business into a full-time commercial operation? If so then this book is for you! Here you'll learn how to scale your bookselling operation into a thriving enterprise while avoiding the pitfalls of expanding a business.
Softcover • $29.95
More Info
The Future of Internet Bookselling
Technology is rapidly changing the marketplace for both Internet booksellers and traditional brick and mortar booksellers. This study helps booksellers who don't want to just survive; but who want to THRIVE in the face of new technological paradigm shifts that are changing the bookselling market. It does this by helping the modern day bibliophile recognize the social economic winds of change blowing across the bookselling landscape by understanding past practices and then examining how the industry morphed into the present, and finally, how today's technological marvels will become tomorrow's standard operating procedures.
eBook • $2.99
Buy Now!
* * * * *
Return To Top: Books for Booksellers