Where to Sell Used Books
By Joe Waynick
July 27, 2012
This FREE REPORT teaches you where to sell used books online for enormous profits.
Before investing in home based businesses you want to ensure there's a market for your products.
Luckily, a used bookseller has several well-established markets through which to sell used books to eager book buyers. In fact, the best way to sell books is through a fixed price online marketplace, an online auction website, an online book buyback service, classified advertising websites, or to your neighborhood book store.
Once you know where to sell books it's a simple matter to develop an effective strategy to earn more income from your online bookstore.
Online Marketplaces
A fixed price marketplace is an online website that allows third party sellers (like you and me) to sell products to the website's customers. The marketplace takes a commission and processes the order payments. The used book seller ships orders to customers.
There are dozens of online marketplaces you can use to sell books worldwide.
However, the big three marketplaces are:
1. Amazon.com
2. Abebooks.com
3. Alibris.com
Each marketplace has it's own rules. But essentially, they all carry a monthly fee for professional online booksellers or a per item sold fee.
In addition, they all charge a commission of up to 15% of the gross amount of the sale. That's how they make their money.
Amazon.com
Bookselling giant Amazon.com is the 800 pound gorilla in the Internet bookselling world. It's where to sell used books if you want to make a lot of sales. They also sport the highest seller fees, so be wary.
Make sure when you're selling used books on Amazon that your profit margins are high enough to absorb the fees. You can do that by paying close attention to your Amazon pricing strategy.
Be mindful that another Amazon bookseller can easily come in and undercut your price. This happens a lot with used library books.
Don't get caught up in a vicious game of competing on price alone. Let the quality of your books and the strength of your feedback give you an edge.
Still, pound for pound, Amazon gives you the biggest bang for your buck.
Abebooks.com
Second runner up is Advance Book Exchange (Abe for you patriotic types). Once upon a time Abebooks was an independent online bookstore of third party sellers of rare books.
But I guess they were too good because they were acquired by Amazon several years ago.
Abebooks still operates as an independent entity, and I get about 10% - 15% of my sales from them. So if you're an Abebooks bookseller, not to worry. However, Amazon still gets a cut when you sell used books online at either of these marketplaces.
Alibris.com
Rounding out the top three online marketplaces is Alibris. These guys cater to rare book sellers and they generate over 20% of my sales revenue. If you want to sell out of print books and get the very best prices then Alibris is where to sell used books in the antiquarian book market.
Free Online Marketplace Websites
Currently, there are seven online marketplace websites that only charge a straight commission of up to 15% and have no monthly fees at all.
This is a great deal when you sell your used books on these venues because it's where to sell used books to maximize your profit on each sale.
It makes no sense not to sell on the free websites because you have no additional risk. You're just leaving money on the table if you don't.
You can get a complete list of the free book selling websites along with powerful strategies for how to make money using your computer when you sell books on the net in my book Internet Bookselling Made Easy!
Auction Websites
The 800 pound gorilla in the auction world is eBay and they're really the only way to go. Also, in my humble opinion, they're where to sell used books when you want to sell bulk lots. There are a number of other good reasons why you want to sell books on eBay. For example:
To sell books in bulk lots.
To bid up prices when you sell out of print books.
As an alternative way of making money online.
To sell collector sets of authors or genres.
To sell used books on eBay you have to pay a listing fee up front. If the books don't sell, you're still out the fee. The potential book buyer bids on your books in competition with other buyers. The highest bidder at the end of the auction wins and gets the books.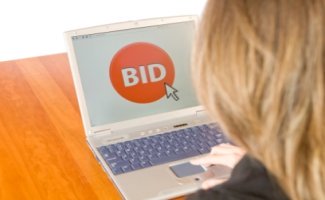 Auction website used book buyers who shop on eBay can be a very targeted audience. You zero in on your customers by using the "completed auctions" feature to find out what kind of books have been successfully sold on eBay in the past.
Use the results of your completed auctions search to decide which category of books you should sell. Using this method to sell books on-line in eBay auctions is highly profitable and worth the time invested to learn how to do it well.
Online Classified Ads
Classified advertising websites like Craigslist.com may give your Internet book selling business an edge.
Many online booksellers use Craigslist to get used books when they want to sell books on Amazon and other marketplaces.
The cost to advertise on Craigslist is minimal, and is a great way to sell bulk lots of books to wholesale book dealers.
This is especially true if the books are separated by author or genre. It's where to sell used books when working in your local market.
Online Buyback Services
You can save yourself a great deal of work packing and shipping orders by selling your used books to bulk book buyers. This is typically done online through places like Powells Books and Sell Back Your Books websites.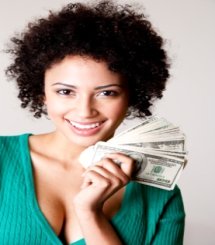 However, there are many more such websites. Just use Google to find them right from your desktop computer.
All you do is get on one of the websites and enter the ISBNs of the books you want to sell.
The buying websites search their book databases and if they need the book they'll make you an instant offer.
Usually the buyer pays the shipping so all you have to do is pack all the books they want in a single box and ship them out using the prepaid shipping label they supply. You get paid via a check or PayPal, whichever you prefer. After that there's nothing left for you to do except enjoy your earnings.
Your Neighborhood Book Store
Most communities large and small have one or more independent used book stores that buy and/or trade books for store credit. A brick and mortar book store is where to sell used books in your local market.
Take your cache of books to the local book store for inspection and see what kind of offer you get. Don't take books that are in poor condition or you'll get a bad reputation.
To find used bookstores try using the Google Local service. Browse to Google.com and type in your city or zip code, then the words "Used Bookstore" or "Used Book Store" and you'll find many of the indies in your area.
Donate Used Books
Finally, if all else fails, you can always donate books to charity. The following isn't a list of places where to sell used books, but it's far better to donate unwanted books to a worthy cause than dump them in a landfill. A number of worthwhile causes include:
Church Fundraisers.
Community Centers.
Goodwill.
Local library.
Prison Ministries.
Salvation Army.
Women's Shelters.
When you donate to a non-profit organization get a receipt so you can claim a charitable deduction or take a write down on your inventory.
Some outfits like Goodwill and the Salvation Army have online bookselling divisions and your book donations may end up online as penny books.
These are just a few of the many ways your online book selling business can sell books on the Internet. I list dozens more in my book Internet Bookselling Made Easy!
In addition, I give many strategies on how to best use each marketplace. Click the link above to find out more.
Good hunting!
There are many great books chock full of ideas about how to profit from selling used books online. To find them just click the "GO" link next to the Search box below and you'll be shown hundreds of titles like the sample books you see pictured:
Joe Waynick is author of several eCommerce books covering the bookselling and publishing industry. His books are available on Amazon.com.You can also follow him on Twitter @JoeWaynick.
* * * * *
Return To Top: Where to Sell Used Books
Click the link for a great overview of where to sell used books for online profit.
Return To: Library Book Sales Page
Library book sales are one of the best sources for buying used books...
Return to Home Page: Making Money Online Selling Used Books
A FREE step-by-step guide for making money online selling used books part-time or full-time from the ground up.
Would you like to comment on this article?
Has this article been helpful to you and/or your business? Would you like to add a point or two I may have missed?

Use the form below to create your own webpage on this site and share your thoughts about the article. You can even write an entire article of your own! In fact, comments consisting of 300 words or more receive priority consideration.

Blatant commercial messages will not be posted. In addition, SPAM or inappropriate comments or pictures (in my sole opinion) will be ignored.

Nevertheless, a SHORT promo for your business and a link back to your website at the end of your comments are permitted.