Bookseller Resources to Make
Money Online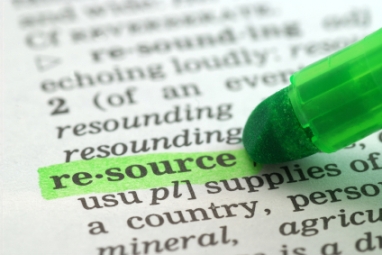 This directory of bookseller resources is provided as a FREE service to website visitors.
Internet booksellers are always on the lookout for new tools and equipment to help them make money online selling used books. Every time I discover a resource that helps grow my business, it gets listed here, so check back often.
You can help make this list of resources to make money online the biggest and most comprehensive on the Internet by sending me your contributions via the contact form found on the navigation panel. Thanks for your help!
* * * * *
Book Fairs and Conventions - Major and minor bookselling fairs and conventions throughout the United States providing a wealth of bookseller information.
Book Repair Resources and Kits - A nice selection of sources of book repair information and book repair kits.
Book Research Tools - A great list of online bookselling search tools to help determine the value of books.
Book Scouting Resources - Online sites that show Internet booksellers how to find books to sell.
Book Wholesalers & Remainder Distributors - When you're ready for the deep end of the pool, you can increase profits with remainders, closeouts, and hurts of books, CDs, and DVDs.
Bookselling Forums - Online sites where Internet booksellers gather to network and exchange ideas.
Bookselling Organizations - Consider joining one or more of these organizations if you want to keep current on trends that can affect your online business.
Bookselling Publications - Subscribe to one or more of these bookselling industry publications to stay current with the latest bookselling trends.
Inventory Management Software - This is a list of bookselling software that meets my criteria for essential features.
Map Software for Booksellers - These tools help you navigate your book scouting territory as efficiently as possible.
New Book Distributors and Wholesalers - If you want to add new books to your inventory, here's where you find them.
Packing and Shipping Supplies - Find a good packaging supplier for bubble mailers, shipping boxes, tape, and everything else you need to pack and ship orders.
Shipping Carriers - There's more than one way to get packages from here to there. Chose the method best suited for a particular shipment.
Miscellaneous Bookseller Resources - Here are all the resources that don't fit in any of the categories above, but are valuable nonetheless.
Home Based Business Ideas - Here you'll find all kinds of great ideas to earn a living by working at home. You can pick and choose those ideas that appeal to your particular circumstances.
* * * * *
Return To Top: Bookseller Resources
A FREE list of hundreds of bookseller resources to help make your Internet bookselling business more profitable.
Return to Home Page: Making Money Online Selling Used Books
A FREE step-by-step guide for making money online selling used books part-time or full-time from the ground up.