Successful Home Based Business Ideas
Everyone Can Use!
By Joe Waynick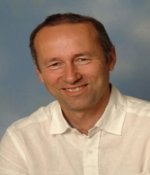 Every once in a while I come across a website like Successful Home Based Business that I just have to share with everybody I know.
Its creator is Stuart Warner, that's him on the left, a real top-notch guy.
That's because it's chock full of helpful information and advice about all kinds of business opportunities.
It's truly a cornucopia of small business resources, ideas, and just plain great business models.
What's It All About?
Successful Home Based Business provides exactly the sort of information I was looking for when I was exploring different home-based business ideas. The site wasn't around at that time, but it's there now – and it's a very useful resource.
His website contains well over a hundred pages of useful information, broadly split into three main categories. First, there's a section on different small business ideas.
Second, there are success stories and ideas contributed by various readers of the site.
Third, there is a section on 'Expert Interviews' – which is where you'll find an interview Stuart did with me a while back.
Here's a link to the entire article: The Successful Home-Based Business – Joe Waynick Interview.
You'll find plenty of other great interviews on his website too, far too many to mention here.
But each one gives thought provoking and insightful glimpses into the lives and actions of successful entrepreneurs.
E-Myth Warrior
Another interesting point about the site is that the editor, Stuart Warner, is a former 'E-Myth' business coach.
As you may know, The E-Myth by Michael Gerber is one of my all time favorite business books. No small business owner should be without it.
I highly recommend the E-Myth. If you're interested you can buy a copy of The E-Myth Revisited through my online bookstore.
Stuart's website clearly demonstrates the influence the E-Myth has had on Stuart's business principles.
In addition, he makes it a point to highlight other E-Myth warriors on his site just so you know the caliber of entrepreneur you're reading about.
What Do You Need To Know?
Stuart can school you about many things, from "target marketing" to "small business computing" ideas.
Just take a peek at his Site Map and you'll understand what I mean.
Few websites on the Internet provide so much information for FREE. I don't know how he does it – but I'm sure glad that he does!
I highly recommend you bookmark the Successful Home Based Business website and refer back to it often.
* * * * *
Return To Top: Successful Home Based Business Ideas Everyone Can Use!

Return To: Making Money Online Bookselling Blog

Return to Home Page: Making Money Online Selling Used Books

Would you like to comment on this article?
Has this article been helpful to you and/or your business? Would you like to add a point or two I may have missed?

Use the form below to create your own webpage on this site and share your thoughts about the article. You can even write an entire article of your own! In fact, comments consisting of 300 words or more receive priority consideration.

Blatant commercial messages will not be posted. In addition, SPAM or inappropriate comments or pictures (in my sole opinion) will be ignored.

Nevertheless, a SHORT promo for your business and a link back to your website at the end of your comments are permitted.