USPS Announces Post Office Closings
By Joe Waynick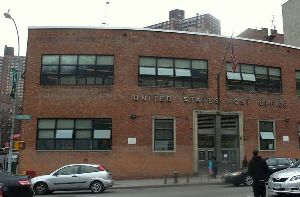 Post Office closings have been announced in response to a sluggish economy and declining mail volume.
Consequently, the USPS has decided to close more than 3,600 "unprofitable" post office buildings, branches, and stations around the country, representing roughly 11 percent of the Postal Service's total operation.
Postal officials predict the cuts will shave at least $200 million off expenses annually. However, those savings pale in comparison to the $8 billion in annual postal service losses the agency has experienced two years running.
There's even talk of cutting the postal service schedule to eliminate Saturday delivery of mail. The loss of weekend service can have a dramatic affect on entrepreneurs who are selling online.
The shrinking number of US post office locations is good news to cutting edge online postage service companies like Endicia Dazzle where customers buy postage stamps online.
For example, to compensate for the increased costs of having your "local" post office more than an hour away, you'll have to consider either moving closer to a USPS branch, increasing your average price per sale, sell more books, or a combination of all three.
Of course, Internet booksellers who live in rural areas may already be traveling longer distances to attend bookselling events such as library book sales.
That being the case, the reasons for eCommerce sellers to relocate closer to a US post office location may be even more compelling if they want to build highly profitable home businesses.
Even as an independent entrepreneur some things are beyond your control. Unfortunately, the "quasi" government postal service is one of those things.
Nevertheless, there are steps you can take to protect your income as mentioned above. You simply need to decide which steps are in the best interest of your family and your book selling business.
According to Tulsa World Editor David Averill, small towns will be hit hardest because the next closest post office could be as far as 80 miles away.
If Averill is correct, then booksellers living in rural areas that are thinly serviced by USPS will have a tougher time selling books online. Again, sellers always have the option to buy postage online if moving is not feasible.
Are you wondering if your area is vulnerable to a post office closing? Check out this state-by-state list of closing post office locations and find out if your local postal zip code will be affected.
* * * * *
Return to Top: USPS Announces Post Office Closings

Return to Previous Page: The Benefits of Online Postage Services

Return to Home Page: Making Money Online Selling Used Books
Would you like to comment on this article?
Has this article been helpful to you and/or your business? Would you like to add a point or two I may have missed?

Use the form below to create your own webpage on this site and share your thoughts about the article. You can even write an entire article of your own! In fact, comments consisting of 300 words or more receive priority consideration.

Blatant commercial messages will not be posted. In addition, SPAM or inappropriate comments or pictures (in my sole opinion) will be ignored.

Nevertheless, a SHORT promo for your business and a link back to your website at the end of your comments are permitted.
What Other Visitors Have Said . . .
Click below to see what other visitors have said about this article.

Thanks for the list! Not rated yet
Thanks for the state-by-state list. At least now I know my post office isn't closing yet. Great info! Anna Questerly Author, Bookseller The …