Want to sell old hand writen ramayan & kuran
by Rajiv Sawhney
(India, New Delhi)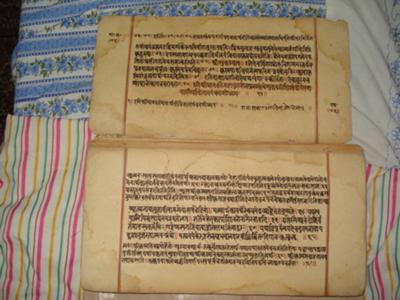 Dear All;


I have two antique books for sale one is Ramayan and other is Quran.
If interested kindly call on +919212422283 or mail me at rajiv.sawhney@infomixtech.com, the photos are attached to this message.
Regards,
Rajiv Sawhney
Return To: Sell Old Books
Return to Home Page: Making Money Online Selling Used Books
A FREE step-by-step guide for making money online selling used books part-time or full-time from the ground up.
Join in and write your own page! It's easy to do. How? Simply click here to return to Comment on this article!.
Would you like to comment on this article?
Has this article been helpful to you and/or your business? Would you like to add a point or two I may have missed?

Use the form below to create your own webpage on this site and share your thoughts about the article. You can even write an entire article of your own! In fact, comments consisting of 300 words or more receive priority consideration.

Blatant commercial messages will not be posted. In addition, SPAM or inappropriate comments or pictures (in my sole opinion) will be ignored.

Nevertheless, a SHORT promo for your business and a link back to your website at the end of your comments are permitted.
What Other Visitors Have Said . . .
Click below to see what other visitors have said about this article.