Joe, this is a great article I'm so glad I bought your book! Joanne
by Joanne Richards
(Newport News, Virginia)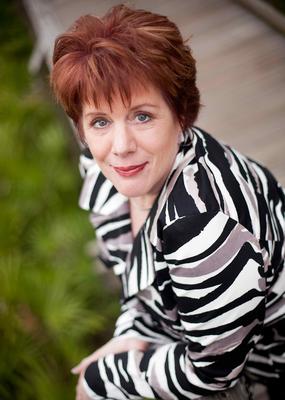 The Book Whisperer
Original Comment:
June 17, 2013
I have read so many articles on online bookselling. I've made profits but in my area there are so many sellers with scanners it is hard to stay on top. I have recently lowered my prices to stimulate sales. I'm reading all your articles on online selling.
Most frustrating is that I have maintained a 100% sales rank until I had a buyer hit blindsided with a 1 because "it was not what she thought it would be" I emailed 4 letters to try and find out what she did not like. No answer. It dropped my rating to 98% I quit my fulltime job because I want this to me my JOB. My husband supports my efforts. I just get confused with pricing.
I pay about 1.99 per book. I buy postage from Amazon. I was using stamps.com and need that account to buy Amazon postage. I just need some guidance and I'm happy to have found this site. Thanks.
Joanne
The Book Whisperer
Joe's Response:

June 18, 2013

Hello Joanne;

Thanks for taking the time to comment on the article. The thing about online sales that you must remember is that it's all a numbers game. If you understand the metrics of your business you'll be able to predict your sales, income, and profits with a high degree of reliability.

First of all, your average purchase price for books is about right—just under $2 each. Now you need to stay focused on books with an Amazon sales rank under 500k
to see a steady flow of sales. If you buy books with a sales rank above 500k, then make it worth your while by ensuring that the listed price is greater than $15.
For faster sales, match the lowest price and hold, don't get into a price war with other sellers and
race to the bottom.
But to get a higher average sale price, list your books somewhere in the middle of the pack. Sales won't come as fast, but you'll make more money.
As far as your feedback rating goes, negative feedback, whether fair or unfair, is a part of doing business. Often you can convince a buy to remove their feedback, but sometimes not. Just keep delivering world-class customer service to all of your future customers and that negative will be overcome by positive feedback in no time at all.
To solve your sourcing problem, take another look at my book,
Internet Bookselling Made Easy!
and review the dozens of ways to acquire used books to sell. You can also click the link to see a list of all of my books for even more ideas.
Finally, you can get unlimited answers to your questions in my bookseller's forum by going to the
Forum Guidelines
page and signing up for a
FREE MEMBERSHIP.
You'll get useful advice from me and other experienced booksellers to help you grow your business and make it more profitable. Make sure you sign up today and introduce yourself to everyone!
Joe Waynick
Bookseller, Author, Mentor